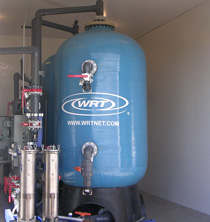 Markets
WRT helps customers achieve their treatment goals for drinking water, groundwater remediation, industrical and process water, mining, dewatering and onsite treatment applications.
WRT has the equipment, treatment media, engineering, operations, licensing and service experience and resources to address your water treatment application.
WRT provides everything you need for clean, safe water – from reliable process equipment and the assurance of radiation safety to the environmentally sound removal and disposition of treatment residuals.